FastFrameTM is a unique, sustainable and user-friendly display solution, exclusive to Ultima Displays.
More versatile
than a pop-up
Highly configurable

Seamless graphics

Easy to change Silicone
Edge Graphics (SEG)

Many applications
Discover More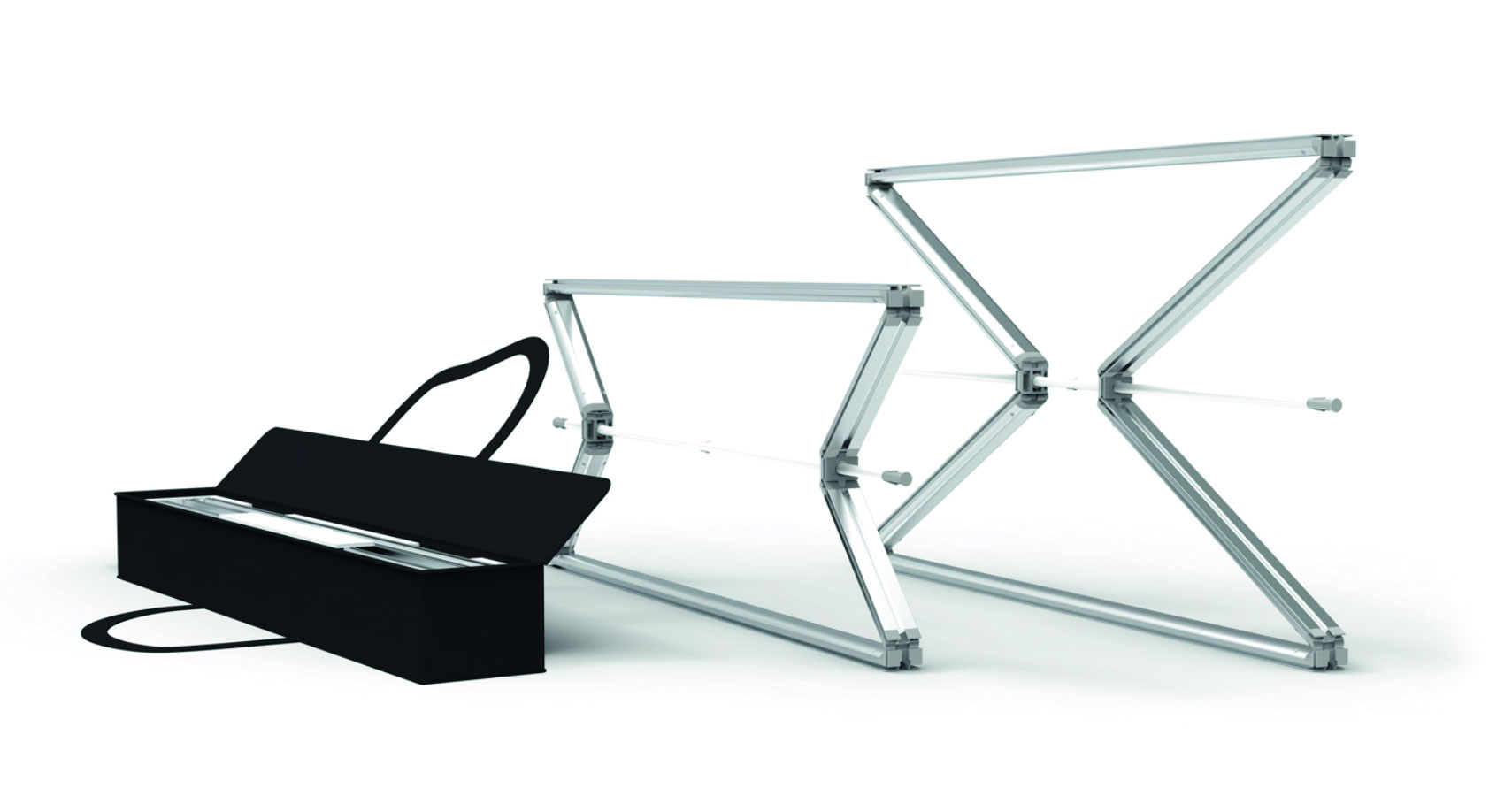 More flexible
than a roller banner
Assembled in seconds

Lightweight, highly portable

One frame, multiple graphics

Single or double sided graphics

Expandable, no joints

Washable stretch fabric

Cost savings through
repeated use
Discover More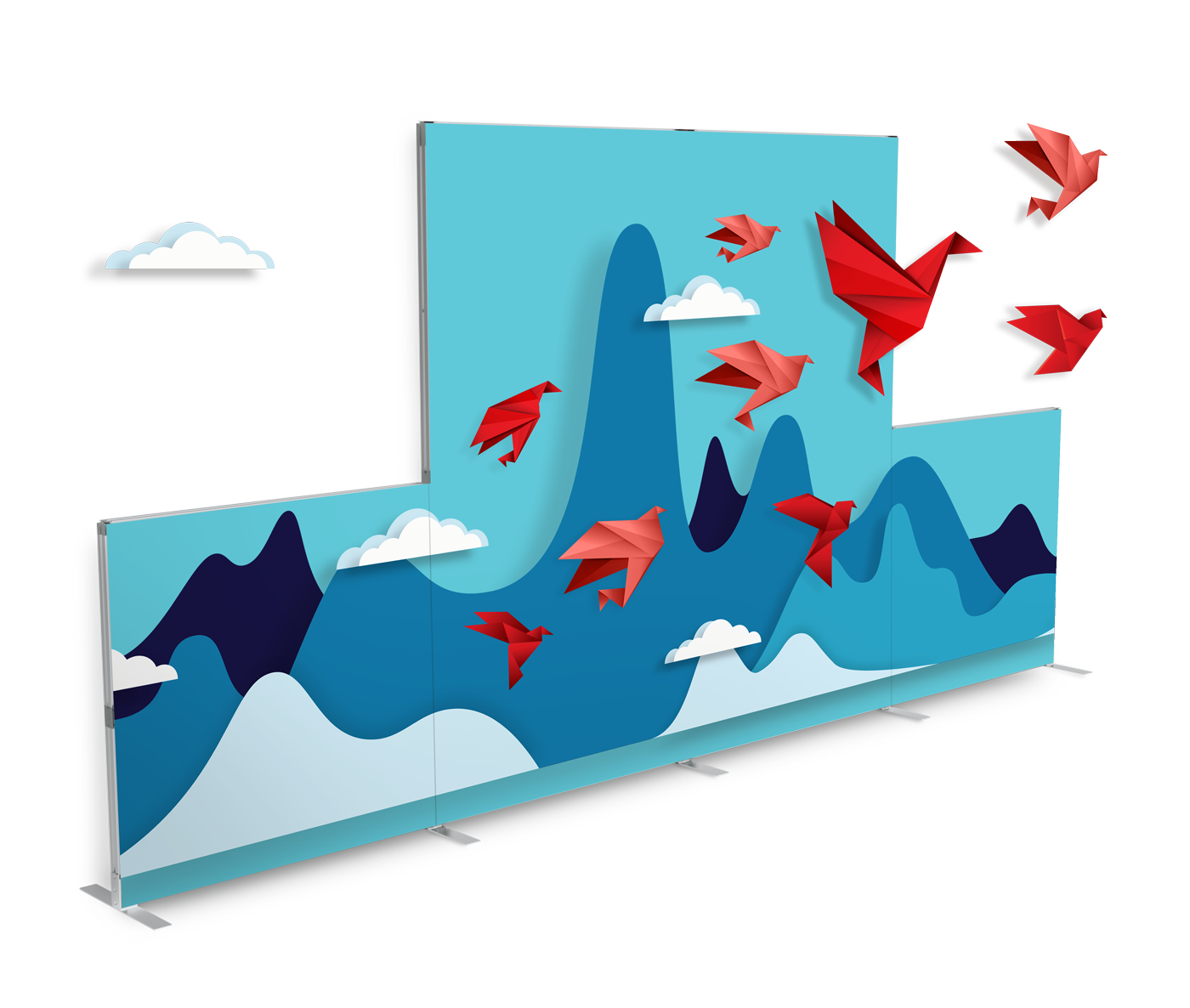 More configurable
than an exhibition stand
Expandable – add
modules over time

Quick change design

Excellent space utilisation

Toolless construction

Seamless graphic overlay
Discover More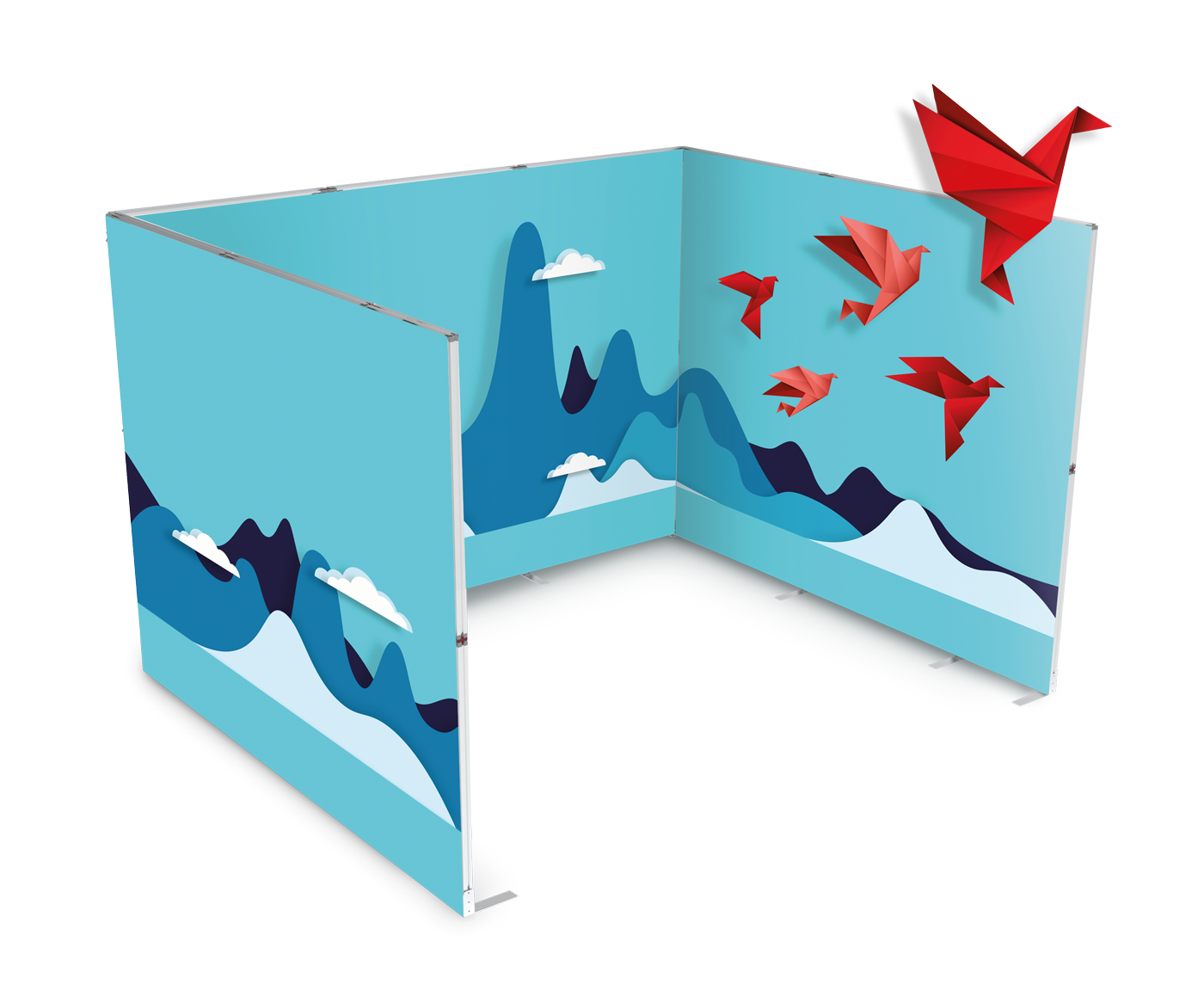 Explore the endless possibilities
Can I customise the frame size?

No, the frame sizes are a set size.

Only FastFrameTM supplied feet are suitable for use. Feet from other systems are incompatible.

Where can FastFrameTM be used?

FastFrameTM is designed for indoor use only.

What is the maximum height that can be used?

In a straight-line we recommended a maximum of 2.5m in height. 3m is possible, but it's recommended to check with the internal team for structural stability.

Do you have to use the frame double sided?

In the main, no. The frame can be used single-sided only; however, we recommend that any 2.5m high frame is double-sided.

What graphic do we offer?

We will be offering a Standard Graphic (Display Poly) or a Premium Graphic (Black Back).

Are bundle kits available?

Yes, we currently have 3 bundle options.: Starter Kit, Pop-up Kit and Display Stand Kit.

Can we offer curved or custom frame sizes?

No, FastFrameTM is currently  only offered in straight frames only and is not customizable.

How many frames can be used in a straight line?

The maximum frames that can be used in a straight line are x3 1200 x 2400mm  (i.e. 3.6m (w)).

How many frames can fit in a bag?

Each bag is designed to take the frames it's supplied with, plus a set of graphics to specifically fit that frame.  (i.e., a 1000 x 2000mm bag will hold 1 frame and 2 graphics).

Can I use lights on FastFrameTM ?

Yes, the frame can take lights. We recommended Ulitma's LED Exhibition Lights (available to purchase separately).

Can I use shelves, literature holders or screen mounts on FastFrameTM ?

We do not currently do offer any ancillaries for FastFrameTM.

Can I order graphics on their own?

Yes, replacement graphics  will be available to purchase separately.

Are tools required for any of the frames?

No, all FastFrameTM products are completely tool-free.